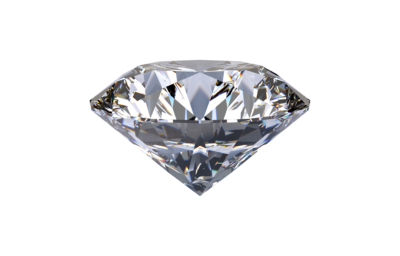 Why are pawn shops and many gold buyers avoided by the masses? Most pawnshops don't pay a fair price for your diamonds in the Twin Cities. Even the smallest diamonds are still worth something! At King's Ransom, we grade the 4 Cs of diamonds (carat weight, clarity, color, and cut) so you can get the most cash for your diamonds in Minnesota. Whatever size or shape your diamond is, we will pay you cash for your diamond at our shop in Saint Paul. Bring in your diamonds to be evaluated today! 
King's Ransom is committed to making the process of selling your diamonds or buying ours as easy and transparent as possible. We offer free on-site evaluations for your diamonds without the pressure of selling them. Our specialists have combined decades of buying and selling diamonds and gemstones, so we don't have to guess or lowball on the price. Just real, honest offers. If you have a diamond and are wondering what it is worth, bring it into King's Ransom and we will evaluate it on the spot. No matter the size, shape, with or without a lab report, you can guarantee that you will get a fair offer and honest offer from King's Ransom.
Our customers appreciate the fact that we not only give you an offer on your stones, but we will explain exactly why and how we came to our number. Using macro images, industry-standard equipment, and the latest pricing guides, you will have the utmost confidence in the fact that you are getting the best offer from a team that really knows the business!!
The BEST part?! King's Ransom actually LOVES diamonds!! We are passionate about the process in which they form, and the relationships that are created during the buying and selling process. We know whether your diamond came from an engagement or an inheritance, it's important to you, and making our customers happy and confident in the selling process is important to us. Visit our convenient Saint Paul location anytime to meet the staff and see why we are so highly rated!!
Here are some of the diamonds we evaluate and look for:
GIA Diamonds
Pear Diamonds
Round Diamonds
Marquis Diamonds
Asscher Cut Diamonds
Princess-Cut Diamonds 
Emerald-Cut Diamonds
Canary Diamonds
Heart-Shaped Diamonds 
Mine Cut Diamonds 
EGL Diamonds 
Melee Diamonds
Lab-Grown Diamonds
European Cut Diamonds
Old European Diamonds
Loose and Mounted Diamonds
Oval Diamonds 
Fancy Shaped Diamonds 
Brilliant Cut Diamonds 
Damaged Diamonds